Would you like to hire a freelancer for a one-time or maybe even ongoing tasks that you don't have enough time to do yourself? Here is my review of your one-stop place where you can find highly skilled freelancers to get the job done for you. They are called Fiverr and they can help you determine the answer to the question, should you outsource your content or do it yourself.
If you are working on a tight budget both financially and time wise, you should check out Fiverr, where you can outsource thousands of different tasks to freelancers from all over the world, starting at very reasonable rates.
In the following review, I will be focusing on the client parts only. You can also join Fiverr as a freelancer and make good money. I will cover that in another article.

Who is Fiverr and How do They Help With My Online Business?
Fiverr is basically a freelance marketplace, where you are able to buy and sell a ton of different services, that start at just $5. That is where the name Fiverr actually came from.
Fiverr started in 2009 and has grown tremendously ever since. Micha Kaufman, CEO at Fiverr, claims that the freelancing website has completed over 25 Million transactions to date.
The service makes possible meetings between employers (clients) and freelancers who can assist them in brand building, content writing, blogging, marketing efforts and many other categories. This provides clients with access to a massive pool of very qualified freelancers.
This awesome platform allows entrepreneurs to find the right freelancers by having them come in contact with service sellers in three different levels. In this way, they get to meet freelancers with the perfect skill sets and rates that will meet and exceed their needs. These seller levels allow businesses or individuals to either expand or narrow their searches according to freelancer levels.
The great thing about this partnership working service is its support of complete and total transparency. All freelancer's profiles can be accessed, along with their reviews, providing buyers with all the information they need to decide whether they want to hire them or not. With this system, clients are given advanced knowledge on the quality of service they will receive from the freelancer they select.
Fiverr is the right platform for an employer or client looking for a freelancer. You can find just about any product or service you need, and they really do start at $5! The system works by hosting freelancers by having them post their services and work samples. Buyers simply have to look up the best one that would match their needs. Some of the services include designing a logo for you, writing content and they even have virtual assistants.
Let's look at all the categories of freelancing products Fiverr provides.
What are the Products and Categories of Freelancer Capabilities Available?
There are eight top level categories of products available. Under each of these categories and the listed sub-categories, there are many other things you can search for to find the perfect match for your task.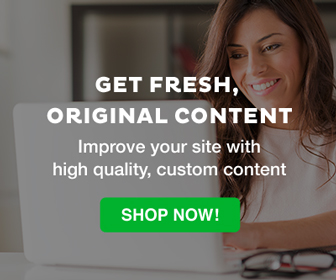 Here are the current categories and the products within each that you can choose from:
Graphics & Design – Obviously, this is where you can get all kinds of graphics designed and developed to meet your every request. Here is a list of what this section of Fiverr can do for you and your business:
Logo Design
Flyers & Brochures
Packaging Design
Illustration
Book & Album Covers
Business Cards & Stationery
Web & Mobile Design
Presentation Design
Infographics
Cartoons & Caricatures
Architecture & Floor Plans
3D Models & Product Design
T-Shirts & Merchandise
Photoshop Editing
Banner Ads
Social Media Design
Vector Tracing
Invitations
Digital Marketing – Here you can get anything marketing related done and it includes SEO online optimization. Here is the list of things that you can get done in this section:
SEO
Social Media Marketing
Email Marketing
Content Marketing
Video Marketing
Web Analytics
Local Listings
Domain Research
Search & Display Marketing
Marketing Strategy
E-Commerce Marketing
Influencer Marketing
Web Traffic
Mobile Advertising
Music Promotion
Writing & Translation – Here you can get copy, translation & editorial work from freelancers. Here is the list of services you will be able to get done in this area of Fiverr:
Articles & Blog Posts
Business Copywriting
Resumes & Cover Letters
Research & Summaries
Translation
Creative Writing
Proofreading & Editing
Press Releases
Transcription
Legal Writing
Video & Animation – Get videos, both live and recorded for your website, content or business. Here they also do animations for you. Here is some of what they can do for you:
Whiteboard & Animated Explainers
Intros & Animated Logos
Promotional Videos
Live Action Explainers
Short Video Ads
Spokesperson Videos
Editing & Post Production
Lyric & Music Videos
Animated Characters & Modeling
Music & Audio – Would you like to provide your message with music or other audio? With the help of the people in this section, you can do just that and let the world hear it with music, audio & voice services:
Voice Over
Mixing & Mastering
Producers & Composers
Singer-Songwriters
Session Musicians & Singers
Jingles & Drops
Sound Effects
Programming & Tech – Do you need some programming done and you can't do it yourself? Maybe you need some technical help. Here you can get all the technical bells and whistles you want even if you don't have a programming degree. Check out this list of services:
WordPress
Web Programming
Ecommerce
Mobile Apps & Web
Website Builders & CMS
Desktop applications
Data Analysis & Reports
Convert Files
Support & IT
Chatbots
Databases
User Testing
QA
Business –  Is your business also your passion, but you find you just can't get everything done on your own all the time. You can outsource some of the smaller tasks, or maybe some big ones too, so you can focus on growing your business. Here is what the freelancers can do for you in the business section:
Virtual Assistant
Market Research
Business Plans
Branding Services
Legal Consulting
Financial Consulting
Business Tips
Presentations
Career Advice
Flyer Distribution
Fun & Lifestyle – Find fun and positive lifestyle tips on arts and crafts, relationships, health and nutrition and many other personal tips to help you and all your friends to live amazing lives. Here is more of what they can do for you:
Online Lessons
Arts & Crafts
Relationship Advice
Health, Nutrition & Fitness
Astrology & Readings
Spiritual & Healing
Family & Genealogy
Collectibles
Greeting Cards & Videos
Your Message On…
Viral Videos
Pranks & Stunts
Celebrity Impersonators
Gaming
Global Culture
How do I Get a Product From a Fiverr Freelancer?
First thing you have to do is register for your own account. Creating an account is totally free.
After you have created an account, all you have to do is look for the service you would want a freelancer to do for you. You then continue and ''buy'' the service. As soon as the billing goes through, you can start providing the seller with instructions for the product you want to give them all the information about the task you are asking them to perform.
You provide them with the details of the item you are requesting.
Let them know when you need it completed.
For example, you need some content written for your website. You tell them the subject, if you want pictures, videos, animation and any other detail that is critical for the project. They will then tell you what it will cost you.
Costs start at five buck and go up from there.
Fiverr will hold the cost of the project until it is complete. After the work is done, Fiverr pays the seller or freelancer. The seller will only get your money once you confirm that the order is complete and that you are happy with it. If not you can request a refund. You have the option of paying through a debit card, credit card or PayPal.
Fiverr is Definitely the Place to go for Just About any Task you Need Done for Your Business.
Use Fiverr to easily hire freelancers for your projects, and join over 11,000,000 businesses who found their freelance match in minutes.
Summary of How to Find a Freelancer:
Use Fiverr's search and filters, to find the right freelancer for your project. Once you've found a service you'd like to order, click the gig.
Choosing the right freelancer is easy:
1. Check out the freelancer's work samples.
2. Check out the feedback from buyers like you.
3. Choose the package that best fits your needs.
4. Contact the freelancer with any questions to make sure they are aligned with your expectations.
Fiverr is a great place for all of us online businesses and entrepreneurs!
Create your profile and join Fiverr for free today by clicking on the Fiverr Logo below: